Well, this is the last one. All he wrote. No more. Sniff...snifff.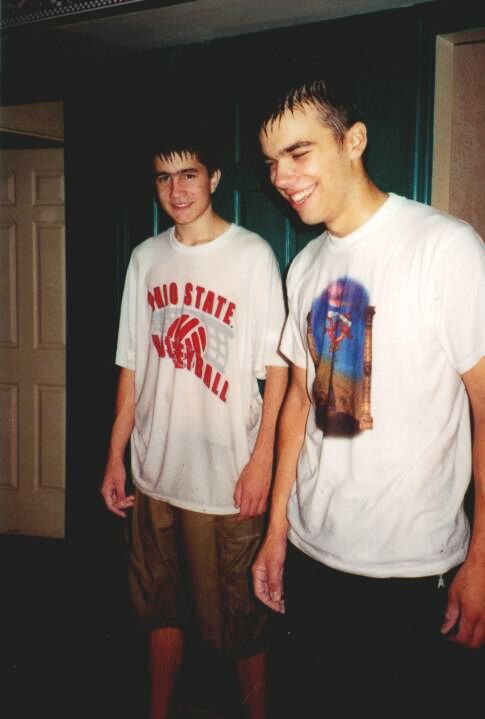 Before entering this page, please note that none of this material is to be taken seriously. Any references I may make to violence are totally untrue, and are just for entertainment. I am not a member of the trenchcoat mafia or anything like that, and I am once again stating that the story you read, if you continue, is totally fictional. The characters are based on real people though.
Now, click on the continue button on the left for a great STORY.
Grant and AJ, 2 of the 4 stars of "Trouble Among the Co-Workers" This picture was taken moments before we filmed the flashback and the end of "Eyeball: Corner Socket."